Today I visited the Zalando headquarter in Berlin and it was a mind blowing experience. Zalando is huge already, but maintains a +100% growth rate and the question is what will stop them – if anything?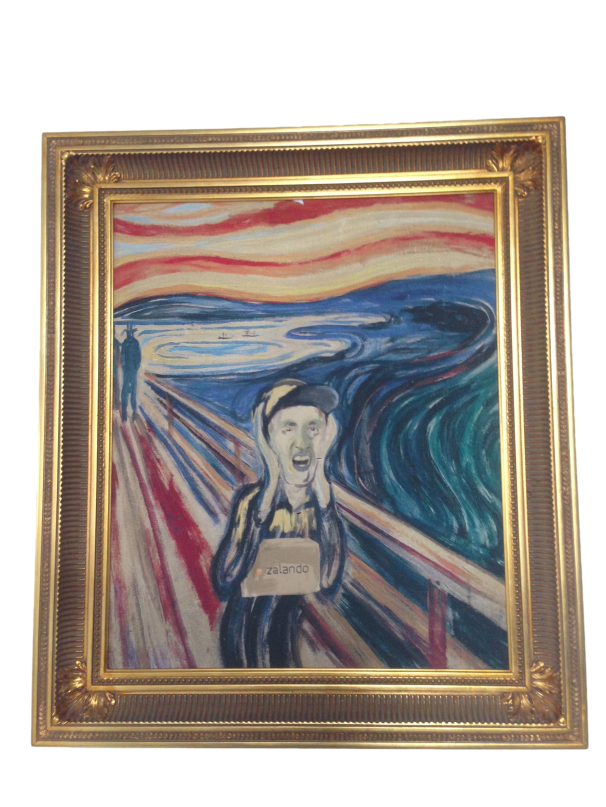 They forecast a revenue of 2013 around 2.5 billion euro. This means 15-20 million orders and this means they have to ship around 65000 orders on each workday.

They are around 60 people in their CRM department (the guy's that send's out e-mails), well above the number of employees in a Danish web shop!

We went to their 3. largest warehouse in Germany, it was 25.000 square meters. In total they now have 250.000 square meters of warehouse.

In this warehouse (the small one) they receive 10.000 items a day from the other warehouses. This is the items that has to go into orders where the products are split between warehouses. A pair of shoes from the Berlin warehouse and a t-shirt from the Erfurth warehouse has to be shipped to the Polish customer in one box.

They employ 1000 people in this warehouse – one of four warehouses. Comparing to Denmark where "our" big online player Smartguy had to let 150 people go because they moved the warehouse to Poland. Smartguy is small compared to Zalando.

Beside the 10.000 items mentioned above they have close to 100 people working full time with inbound products. They just put on barcodes and move the products to the shelves, they don't write texts or take pictures.
How do they do? Can a Swedish, Danish, Finnish or Norwegian web shop do the same? I think we all can learn from their approach, of course there are a lot of things you can't do, but there are also a lot of things that easily can be implemented in a "smal" Nordic webshop.
Stay tuned..
Call Max Riis Christensen direct +45 3017 3950.