How Lundhags tests its way into new markets
Written by: Henrik Hansen
Lundhags is a Swedish outdoor brand founded 1932 in Jämtland that is part of the bigger Brav family.
From trekking and cross country skiing to ice skating, Lundhags is a brand with adventure in its DNA and it is no surprise therefore that its ambitions lie far beyond Sweden's borders. The company sells across Europe with main markets there including Norway, Denmark, Finland and Sweden, as well as countries like Japan, Korea and China.
Today 85% of sales today are wholesale or via re-sellers. Finding the right marketing mix and growing e-commerce in parallel is complex, according to global marketing manager Caroline Karlström but testing is at the heart of its strategy.
In our latest Succeed Abroad Spotlight interview she shares learnings on localisation and expansion tactics across markets plus who she is inspired by in the space.
"I try to test the possibilities available to me," - Caroline Karlström, Lundhags global marketing manager.
Testing to find right marketing mix in new markets
"When it comes to the specific challenge of entering the international market, it's difficult to know what marketing mix to have now," says Caroline. "In my conversations with others in the same situation, nobody really knows."
It's about making an informed decision and simply starting somewhere and then testing your way to success.
"We know that Meta and Google are where we have to start. It's a hygiene factor."
But that is just the starting point. Next, it's about asking the right questions and getting a clear picture of where to meet the end customer.
"We need to investigate and understand how Germany works," she says. "How do we reach the outdoor customer in Germany? Are certain magazines still important? Which journalists should we approach? Should we work with PR? Which events do we need to be part of?
It's both difficult and time-consuming to figure all of that out but ultimately there are no shortcuts when it comes to priming your brand for a new market.
"I try to test the possibilities available to me. Lundhags is an authentic brand with a long history and extremely high quality."
One channel Caroline believes in is influencer marketing.
"It's something we can do ourselves. We try to find interesting German profiles, or there might be others who have an impact on the German market and could be interesting for us to collaborate with," she says. The company is also getting an increasingly number of inbound from interesting profiles.
"They should preferably have a certain level of influence, not just micro-influencers because that would require working with too many. We don't have that kind of time. We aim to find a few larger profiles to test our products with initially."
Inspiration along the way
We always find it interesting to ask people in this series who they are inspired by, since learning from the best is at the heart of what we are building with our Succeed Abroad community.
"Patagonia, of course," says Caroline. "The whole world looks at Patagonia. It's a brand that regardless of industry is exciting and has had a really good journey. They are definitely a source of inspiration. That's what I think, and many others share the same view."
But she also looks to brands that bring some fun into the game, a good fit for outdoor brands with adventure at their heart.
"Amundsen, which may not be a direct competitor to us but in terms of branding, they do not take themselves too seriously.
"They do it very well. I think they stand out a bit there and have a bit more playfulness. As an entrepreneur, it's easy to become so professional and eventually become a bit too stiff."
And that is a good note to leave it on! Thank you Caroline for sharing a snapshot of Lundhag's international growth story with our learning community!
This is the latest story in our series where 50+ top e-commerce professionals share their learnings on market expansion tactics, localisation and technology across markets with our learning community. Check out the full collection here for more tips.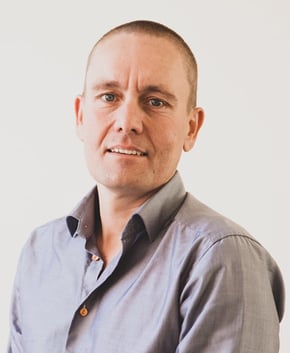 Henrik Hansen
Henrik is a seasoned expert in Nordic & European cross-border eCommerce. With two decades of international experience, he brings a deep understanding of cultural nuances to be aware of. His vision is to guide e-commerce companies in their international expansion, ensuring they thrive in the right markets.