Bringing the northern tip of Denmark to the Netherlands with Skagen Clothing
Written by Lotte Andkjær Christensen
If you could go anywhere in Europe, and it wouldn't cost you a dime, where would you go?
Thomas Melgaard and Marcus Dahl are the founders of Skagen Clothing, a Danish fashion brand based in the northern part of Jutland. The brand specialises in linen clothes inspired by the culture of Denmark's northernmost city, its sandy beaches and distinctive natural splendour.
The pair founded Skagen Clothing in 2021 at the age of 18. Since then they have sold their clothes to more than 70.000 customers, and have recently expanded their operation to Sweden and Norway.

Scandinavia - and then where?
When Thomas and Marcus won our competition to localise their webshop, the obvious next destination was Germany. The Central European giant's 80 million consumers is a dream destination for many brands and companies and a somewhat obvious next step for a Danish company that has already conquered Scandinavia.
But Germany is a tough market to enter and competition is fierce. To conquer Germany, brands have to fight on a wide range of marketing channels, and against the notorious return rates of the German customer.
After discussing the business case and crunching the numbers with Thomas and Marcus, we set up a meeting with our e-commerce Localisation Specialist from the Netherlands. The Netherlands offer many of the benefits of Germany, but is culturally more similar to Scandinavia, providing a safer bet, for a company with the size and experience level of Skagen Clothing.

Speed to market?
One of the primary reasons for Skagen Clothing to enter our competition was to work with an experienced internationalisation partner. Having expanded to both Sweden and Norway on their own, they were curious to find out if they would be able to generate even better results working with a professional expert.
MakesYouLocal has more than 13 years of experience working with internationalisation across Europe. To support Skagens Clothings expansion into the Netherlands, we localised terms and conditions, translated their product catalogue and website to Dutch, we have set up a local phone number, and provided the brand with a native speaking customer service team.
The endeavour is set to launch end of October 2023, and we are excited to be able to support Skagen Clothing during the next phase of their internationalisation journey. By partnering with MakesYouLocal, Thomas and Marcus are able to confidently navigate the Dutch market and continue their journey of success.
We are very excited to follow the launch of the Dutch webshop - and celebrate yet another successful expansion of the Danish brand.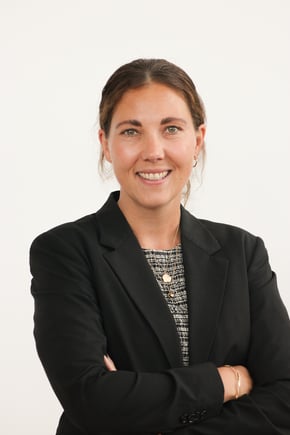 Lotte Andkjær Christensen
Lotte, the Head of Product & Marketing at MakesYouLocal, excels in the e-commerce sector. Lotte's passionate about creating products that resonate with audiences and drive growth. Her expertise spans product development, market research, and innovation, making her a critical asset in helping brands succeed abroad.