Decision makers: How Oscar Jacobson unlocks new markets

Written by Lotte Andkjær Christensen


Oscar Jacobson is a 100+ year-old men's fashion brand with a modern growth story.
Founded in Sweden back in 1903, the company ships across the whole EU but is building its presence on the ground in new markets with localised websites in Norway and now Denmark.
Next, they're looking ahead to opening their next market.
In the latest story in our series, e-commerce manager Jacob Thorén shares his learnings on market expansion tactics, localisation and technology across markets with our learning community.
"The size of the company doesn't matter. We face exactly the same challenges as those that are 10, 20, 100 times larger than us." Jacob Thorén, E-Commerce Manager at Oscar Jacobson.
The Playbook: How we decide which market to open next
For brands planning to expand to a new market, there are a hundred decisions to make: Which market should they go for next? How should they decide which one to focus on? And then, what does success look like?
Each brand is different and there is no rule book that can tell you exactly what's right for your business when it comes to international expansion. But there is a lot we can learn from our peers' approach to decision making.
Fresh from Oscar Jacobson's launch in Denmark, the team is already talking about what market is next. So what do they base their decisions on?
One consideration is that what seems like the easiest or most obvious choice still warrants rigorous appraisal to test assumptions and ultimately, move with confidence.
Jacob tells us that although it can be quite natural to look at markets that are geographically close, like Finland for example in their case, they still need to evaluate which is the right path to take based on the data and signals they have.
"We're looking at buying behaviour and the patterns we can see in the sales we currently have," Jacob tells us.
"We try to build a case around it and gather as much information and have as well-defined a strategy as possible before making the decision.
"Localising and maintaining a presence is a substantial job and we want to be quite sure before taking that step."
WhatsApp: Using tech to scale customer service
Moving into new markets comes with its challenges and figuring out how to scale customer service in multiple languages is one of them. Oscar Jacobson is currently experimenting with chatbots and social media, with unexpectedly great benefits for their business as well as their customers.
Concretely, Oscar Jacobson is piloting a chat function via WhatsApp in Sweden that is staffed in Swedish and welcomes answers in English too. Based on excellent customer feedback, they plan to roll it out within the company.
"This approach allows us to meet our consumers at the level they're used to or find it easy to communicate on because they use it in their everyday lives. If we look at the next generation, they're not quite as interested in emailing. They're more accustomed to having dialogues via social media," says Jacob.
The interesting thing is, though, that it's not missing packages and delayed deliveries that customers are turning to chat with the company about. Jacob tells us they're mostly asking for advice or having questions about products which is a fantastic opportunity for the company to engage and ultimately convert potential customers.
"It has great features, like the fact that it reflects our product range so that we can easily send recommendations in the chat in a simple way. So that it becomes visual. And, of course, the conversation is saved for the customer to easily go back and look at the products we have recommended. Our perception so far is really good. We really want to make this grow."
'Nice to have' growing pains
Of course, with the benefits of building a local presence and engaging with customers, come new challenges for growing companies.
For Oscar Jacobson this will mean maintaining content in Swedish of course but also Danish, Norwegian and all the other EU languages on both desktop and mobile.
This means the work in their CMS will naturally become more complex but it is of course a 'nice to have' growing pain as the business continues to deepen its roots across Europe.
Learning community
While we know each brand's international growth story is different, there's a lot we can take from Oscar Jacobson's European expansion.
Key takeaways include: doing as much, if not more, due diligence on a market that seems like the obvious choice; embracing chatbots to scale customer service and engaging potential customers where they are on social media to talk about your product.
Thank you to Jacob Thorén for taking the time to share your learnings taking Oscar Jacobson into new markets with us and welcome to the community!
This is the latest story in our series where 50+ top e-commerce professionals share their learnings on market expansion tactics, localisation and technology across markets with our learning community.
Check out the full collection here for more tips.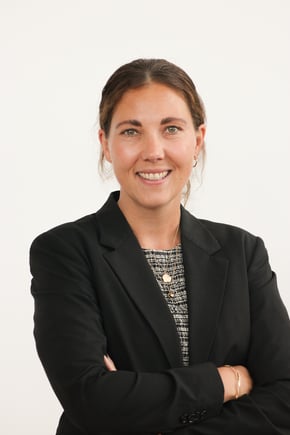 Lotte Andkjær Christensen
Lotte, the Head of Product & Marketing at MakesYouLocal, excels in the e-commerce sector. Lotte's passionate about creating products that resonate with audiences and drive growth. Her expertise spans product development, market research, and innovation, making her a critical asset in helping brands succeed abroad.