Beating local competitors with extra consumer love
Written by: Henrik Hansen
A core challenge for brands entering new markets is figuring out their strategy for distinguishing themselves from local competitors.
SC Styling's approach is based on its core mission to make each customer journey feel personal - at scale - and to try and add value beyond just the products they sell.
Launched in its home market Sweden at the turn of the millennium, SC Styling is a marketplace for car styling and car accessories, plus parts for heavy vehicles, with a quarter of a million articles available online to customers in Sweden, Denmark, Norway, Finland and most recently: The Netherlands.
In the latest story in our Succeed Abroad series, marketing manager Daniel Björck shares his learnings on market expansion tactics, localisation and technology across markets with our learning community.
"It's the emphasis we put on the customer after the relationship, after the purchase. We try to give the customer a value beyond the product. I think we have been quite good at that," - Daniel Björck, SC Styling Marketing Manager.
Localisation: Preparing to enter new markets
Any brand planning to enter a new market needs to understand the habits of its target customers. For SC Styling, the most important part of that groundwork naturally means understanding the kind of cars they drive.
"If we need to translate products, we can prioritise accordingly. The same goes for marketing. If we are going to invest in advertising or pay for marketing, it would be foolish to advertise something that fits a car that may not even exist in that country," says Daniel.
When the company was preparing to enter The Netherlands for example the team learned cars are generally smaller and there are quite a few of those types of cars that are less common in Sweden.
Market expansion tactics: Adding value beyond product
Content is an important part of SC Styling's strategy for increasing the frequency of repeat purchases from its customers.
"The main thing we do is to try to provide the customer with added value in shopping with us," says Daniel. "We believe that in the long run, this will help us against other competitors."
To be more specific, one example is that the team sends out guides for many of its products, which can be assembly videos or post-purchase steps. Of course, some of this also happens before the purchase and all of this is done through email automation.
They try to follow up with each customer, asking about their purchase experience and if there's a specific product that is tricky, there is usually a corresponding assembly video in its library that they send out.
Daniel tells us that the team has also developed a hugely successful engagement tactic, where they invite customers to take a photo of the product in return for a discount if they send it in.
For example, if they have added a new wing, they can take a photo of their car in their garage. Customers almost always do it.
"It motivates the customer to actually install it if they receive something extra, especially if they haven't installed it yet. So they see that it's cool and impressive. And they get a discount to nudge them to maybe go and see if there's something more for this."

Market expansion tactics: personalisation is king

Every brand wants its customers to feel special. For SC Styling, going the extra mile is one of the core ways it looks to distinguish itself from local rivals and trying to be extremely relevant in its marketing to each customer is one of the ways it does this.
While it can be a challenge to find the exact car model each customer has, once the team has some purchase data to go on, and the customer approves, the team can start making communications more bespoke and start building a personal relationship. For example, a customer might get an email along the lines of, "For your Volvo XC90, we now have these news".
The flow looks like this: after the customer has approved GDPR and newsletter communications, the information goes on the receipt. Then the team can filter and see that they, for example, bought something for a BMW so they enter the BMW category.
Of course, a problem arises when people change cars or maybe buy something for someone else who doesn't have the same car, but the team is working on a solution and is tremendously happy with the results so far.
---
Winning markets, one customer at a time
Entering new markets is about scaling up your business. For SC Styling, delivering the personal touch that is at the core of its customer offering - at scale - is at the heart of its strategy for distinguishing itself from rivals on the ground in new markets.
Thank you Daniel for sharing some of your key learnings from SC Styling's story with us and welcome to the community.
This is the latest story in our series where 50+ top e-commerce professionals share their learnings on market expansion tactics, localisation and technology across markets with our learning community. Check out the full collection for more tips.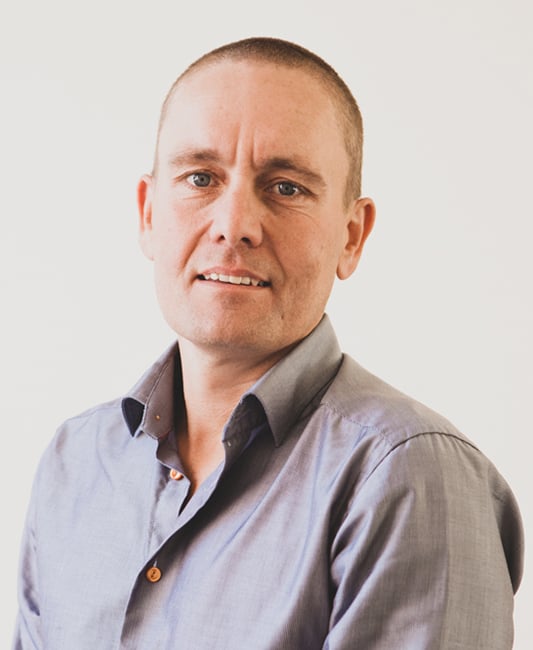 Henrik Hansen
Henrik is a seasoned expert in Nordic & European cross-border eCommerce. With two decades of international experience, he brings a deep understanding of cultural nuances to be aware of. His vision is to guide e-commerce companies in their international expansion, ensuring they thrive in the right markets.