Airinum Co-founder: "Challenge your assumptions constantly"
Written by: Henrik Hansen
Airinum is a Swedish health and lifestyle brand founded in 2015 with products including air masks, filters and antimicrobial bags and customers that include the likes of Gwyenth Paltrow and Matt Damon.

In the eight years since the company was started, the way we shop has changed significantly of course, and like all e-commerce companies that survived the pandemic and global supply chain issues of the past years, the company has learned it needs to be ready to challenge its assumptions and start again as it looks to future growth.
In the latest story in our Succeed Abroad series, co-founder Alexander Hjertström shares his learnings on market expansion tactics, localisation and technology across markets with our learning community.
"The world is changing so quickly. In e-commerce and especially the current marketing landscape it's important to constantly be willing to reconsider," - Alexander Hjertström, Airinum co-founder.
Expansion tactics: Making peace with marketplaces
In markets like Germany where margin-guzzling marketplaces like Zalando and Amazon dominate, brands that want to connect with customers need to figure out what their relationship with these giants will look like.
Alexander tells us this is something the team struggled with in the beginning. Initially, they saw marketplaces as competitors. Naturally they would have preferred sales purely on the company website - with better margins, owning the customer and being able to take care of them end to end. Today they look at it differently.
"This perception has changed and we have come to understand that we need to find a way to coexist," says Alexander.
"We see we can acquire customers and offer them the choice of where to make their purchase. Then we need to excel in terms of the product, how we package it and provide information about our website, so that subsequent purchases come to us."
They realised that instead of spending a lot buying traffic to the site when there is already significant traffic on Amazon and similar platforms, it became clear that what they actually wanted was more sales channels.
Alexander says they hadn't understood it from the customer's perspective: it doesn't 'matter' where they make a purchase, whether it's on Amazon or with them but they likely have a preference for the familiar and the simplest option.

Delving deeper, in Germany for example, when a customer who is on Amazon Prime has entered their information and receives everything delivered at once, that sense of security in the purchase adds value.
"It would be foolish to compete with that. Instead, we want to win that customer there," he says.
Expansion tactics: Ambition sets the limit
Airinum products are available worldwide but Alexander says its focus markets are the USA, UK, France, Germany, Japan, Korea, and China.
He says that these days you see many companies starting in Sweden and then rolling out solid expansion plans for the UK and then maybe Europe or the USA.
But he thinks many miss the opportunity of completely skipping their domestic market.
"You can go global. We started our company with the ambition to sell only outside of Europe. You can find needs outside of your domestic market that need to be fulfilled," he says. "There are no borders anymore."
"Sitting in a small basement in Stockholm and building a global brand that has been used by celebrities from Gwyneth Paltrow to Matt Damon, Ben Affleck, Marc Jacobs, and Super Junior in Asia, the USA, and Europe - it's fascinating to see the reach you can achieve."
Localisation: Sharing the pie with distributors
With global expansion dreams come local complications of course and when it comes to online sales channels, one area that takes up a lot of time across multiple countries, cultures and customer preferences is creating relevant content.
"We can spend some money on different channels and drive sessions. That can be done quite efficiently. It doesn't matter if you're targeting one market or ten markets. Especially now with AI."
"The equations are even better, so you can go global without needing to spend much more time," he says. "However, creating content that is relevant to those markets takes time."
Airinum often starts out with its own general content but for the major countries they have focused on, the team has chosen to partner with a distributor that can help them understand how to localise and assist them in creating content on-site.
It has taken time for the company to find its groove in its relationships with partners and collaborators, says Alexander.
Originally Airinum wanted to own the online market and retailers could only sell their products offline in physical stores. Today they have opened up to allow online sales everywhere and distributors can also sell on marketplaces but under their own distribution brand, not its flagship brand.
"It's a fine balance between competition and partnerships. Nowadays, you also have to put yourself in the shoes and understand that there are more customers online," he says.
"It's more about working together and informing each other. If we are running campaigns, they know about it, and so on. It's about sharing the cake instead of fighting over it."
Succeed abroad learning community
Stay true to your ambition and think big but be ready to rethink the tactics that will get you there, is the key takeaway we have from the Airinum growth story.
Thank you, Alexander, for sharing some of your key learnings from Airinum's growth story with us and welcome to the community.
This is the latest story in our series where 50+ top e-commerce professionals share their learnings on market expansion tactics, localisation and technology across markets with our learning community. Check out the full collection for more tips.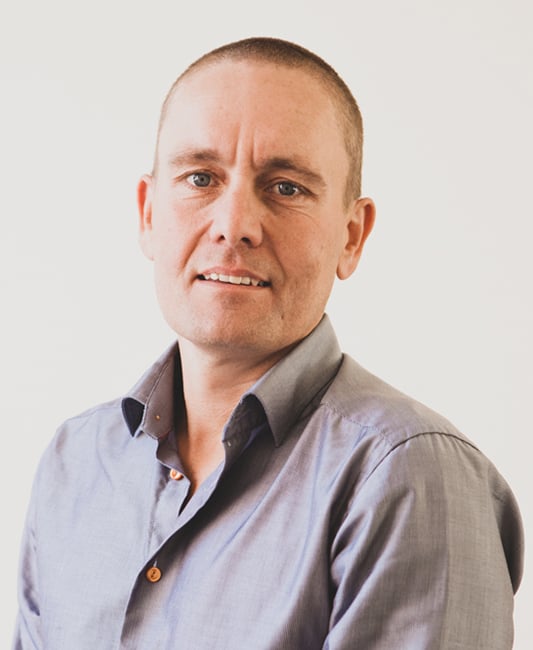 Henrik Hansen
Henrik is a seasoned expert in Nordic & European cross-border eCommerce. With two decades of international experience, he brings a deep understanding of cultural nuances to be aware of. His vision is to guide e-commerce companies in their international expansion, ensuring they thrive in the right markets.