Think like a Finn with global super brand Skechers
Written by: Max Riis Christensen
If you don't own a pair of Skechers yourself, you definitely know someone who does. Founded in California in the early 90's, Skechers grew into one of the biggest shoe brands on the planet and remains as popular as ever today.
Yet even for global super brands like this, understanding local customer behaviour remains the number one challenge when entering new markets, according to Head of E-commerce, Martin Vad Jespersen.
In the latest story in our Succeed Abroad series, Martin shares his learnings on market expansion tactics, localisation in Sweden versus Finland and his take on marketplaces like Zalando.
"One of the biggest impacts on conversion optimisation is localisation," explains Martin Vad Jespersen, Skechers Head of E-commerce.
Localisation: Granularity is king
When it comes to optimising conversions in international markets, there is no playbook - it is simply about understanding local customer journeys at the most granular level possible.
"If the site works in the domestic market, it will work in foreign markets too if there is good localisation," he says.
Martin tells us it's about investing in understanding the specific behaviour in each country. And drilling down even deeper, it's about being able to visualise specific customer journeys in that region:
First, identify the journey for each segment/product group.
Then measure not only purchases but also page views, 'add to cart', 'start checkout', delivery page
"One of the biggest impacts on conversion optimisation is localisation," he says.
Localisation: Think like a Finn
Easier said than done. For global e-commerce giants and ambitious young webshops alike, understanding what moves customers on the ground is critical, painstaking and the work is never done.
Even for a hugely successful brand like Skechers, understanding local customer culture and the actions that follow it is the most challenging aspect of entering new countries, says Martin.
Sweden, "the growth engine", is Skechers' most successful market, while Finland has been the most challenging. While geographically close, customer behaviour is completely different and the brand needs to adapt accordingly.
"Understanding the market culture is crucial," says Martin. "Zooming in on differences, media habits, etc. among the different target audiences."
In Skechers' Swedish webshop for example there is no gender division among the products, reflecting the expectations of its target customers in Sweden.

In Finland, meanwhile, where he says customers tend to ask more questions, the team spends more time in trust building activities to establish a lasting relationship with customers on the ground there. Understanding these nuances is key to Skechers localisation strategy.
Looking ahead and reflecting a trend in the wider e-commerce space, Skechers plans to invest time in growing market share in local markets through tactics like these rather than expanding into new regions.
Expansion tactics: Treat marketplaces with caution
For brands looking to build awareness quickly in new regions, marketplaces like Zalando can seem like a good option to connect with a lot of potential new customers, fast.
Martin tells us that although Skechers sells products through Zalando in Germany and Amazon in the UK, it's a very controlled product assortment and in general marketplaces are not part of its future growth strategy.
Martin says marketplaces require significant work around for example product data and customer experience resources in general, plus Zalando takes 5-15% commission - even on returned items. With a 40% return rate in Germany, the commission effectively becomes 10% to 30%.
Although marketplaces can be a valuable channel for building brand awareness, they suck up a lot of resources and time could be better spent building your brand independently with local target audiences.
"It can be more about choosing what not to do than what to do," says Martin.
Optimise your localisation tactics
For ambitious e-commerce brands looking to crack new markets the advice is clear: spend more time on figuring out how local customers think, behave and expect to interact with your brand to build lasting relationships and optimise conversions.

Third party marketplaces can be a powerful tool in the short term but consider whether the cost is worth it in the long run.
Thank you Martin for sharing some of your key take-aways from Skechers international growth journey with us. Welcome to our community!
This is the latest story in our series where 50+ top e-commerce professionals share their learnings on market expansion tactics, localisation and technology across markets with our learning community. Check out the full collection here for more tips.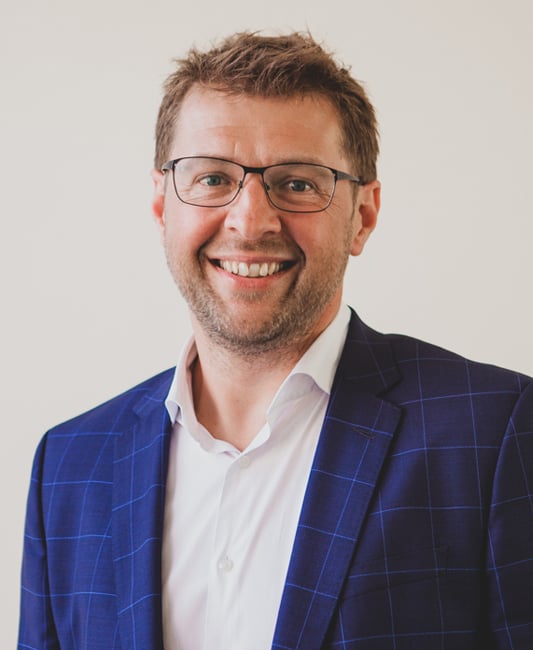 Max Riis Christensen
Max, the CEO at MakesYouLocal, specialises in cross-border e-commerce. His expertise encompasses building business cases, developing rollout strategies, and ensuring successful international launches. With a vast network and a track record with renowned companies, Max is instrumental in helping brands succeed abroad.