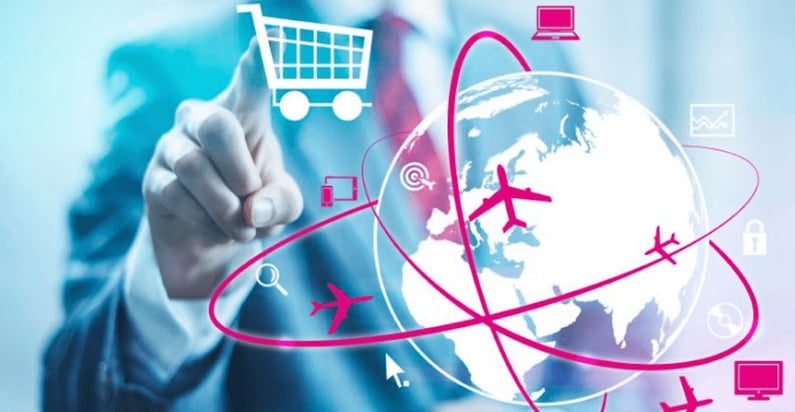 We have read the entire 64 pages of Shopify's "The Global Ecommerce Playbook", so you don't have to. Here are the top 8 take-away points with a few extra tips from us at MakesYouLocal.
1. Selecting the right market from the start is crucial. Mistakes are costly in particular when you base your strategic decisions on gut feelings more than facts. Which products or services are you planning to offer, who are your key competitors, and how do you reach your customers?
2. Use your current data to reveal patterns. Social media channels and google analytics can be great indicators of international traffic to your webshop. Use it as a reference for further investigation.
3. Do your homework before launching. Compare your pre-selected markets, look at the local competitors and your potential customers. Where do you have The best chance against the local competition, and will your webshop be profitable?
4. Sometimes you win, sometimes you learn! The top mistake your business can make with international expansion is investing significantly up front before validating that your brand resonates with target consumers. You should test, learn, and repeat.
5. Do not ignore local rules and regulations - When launching your webshop internationally, you will be doing business outside of your home territory. That means you need to understand and adhere administratively. It is not only VAT and customs. Get help and remember the cost of doing it right from the beginning is often far less, than sorting out the legals when you realise you did wrong.
6. You need to localize the customer experience. International consumers should never suspect you're from another part of the world when visiting your international online store. If anything is off, you might never earn their trust—or business. You need to localize the customer experience. 75% of consumers prefer to buy products in their own language, and 59% never buy or rarely buy from English-only webshops.
7. How would you like to pay? International consumers shopping online have varying preferences in terms of payment. Make sure you understand what is required in your markets.
8. How to reach your potential customers online: Don't assume that the same marketing channels work the same everywhere. What is the cost of marketing where you are planning to operate, and how are you going to generate traffic to your webshop?
If you would like your own get started guide for international e-commerce, then please do not hesitate to get in touch with us.