How MessyWeekend learned to succeed abroad - sustainably
Written by: Max Riis Christensen
Succeeding abroad is one thing. Today, brands need to be able to prove they can build success outside their home market in a way they can sustain.
MessyWeekend is an ambitious five year old Copenhagen-based business selling high quality sunglasses and snow goggles at an affordable price, to a global audience.
While you may have seen concessions in Magasin and brand collaborations ranging from airline Norwegian to global elite skateboarding event CPH Open - co-founder and CEO Marc Østerskov tells us building an international e-commerce brand from scratch has been anything but straightforward.
In our latest Succeed Abroad interview, he shares tips, tricks and learnings from the company's international growth journey.
"It takes a year to build an online presence," - Marc Østerskov, co-founder and CEO of MessyWeekend.
Expansion tactics: Testing new markets with distributors

So how did opening a B2B business line impact the company's internationalisation strategy? The story goes back to the start.
MessyWeekend began life on Kickstarter with an influencer-based campaign for sunglasses and ski goggles. The campaign generated a lot of traffic, conversions and data points and, with global e-commerce booming, the team decided to launch 20 different international websites, turn up performance marketing and success would be "just around the corner".
Like most e-commerce companies at the time, Marc tells us the plan was to spend a lot of cash to grow the top line as fast as possible. The team started a lot of performance marketing on Facebook and Instagram and generated a lot of revenue but it was expensive.
Around the same time the company was thinking about raising fresh funds to sustain expensive growth, COVID hit. The company needed a new plan.

It was clear that online sales were costing a lot of money so the team decided to explore B2B, testing selected retail points, wholesale, around the world. It quickly became obvious this was a profitable way to support online sales and today the business is 50:50 wholesale/retail versus online.
The company also had to reconsider its internationalisation plans and prioritise. The team decided to focus on core markets of Denmark, England, Germany, Japan with strongest brand awareness and invest locally in retail and wholesale there before building up internationally.
As the company looked ahead to new markets, the team realised that not only was the wholesale move more profitable but it was also a way for the company to identify which markets it should look at next, says Marc.
Today, the strategy is to start with an agent or distributor and find out what kind of traction there is in that particular market. What do customers say about it? What is the return rate? What products are selling? Once they find that there is traction there, they can start localisation efforts.
Today, MessyWeekend's international growth story is one of sustainability.
Knowing that for now true localisation still takes a heavy investment in time, people and money, the team will only commit to a new market when the data shows when it has built up enough traction on the ground.
"We've learned that it takes a year to build an online presence. As soon as we can see that there is a profitable opportunity in a market, we invest and scale up," says Marc.
"It depends on how our wholesale business performs because it needs a certain volume before we can say that there is profit to invest in localised sites."
Localisation: Invest wisely, optimise the rest

MessyWeekend has developed a somewhat pragmatic approach to localisation whereby it accepts that as a young brand, it needs to prioritise what to invest in when it comes to building its global presence.
Part of that is a sliding scale of localisation.

The company has a global .com site and then hyper-localised Danish, English, German, and Japanese sites with local currency, local payment methods, and so on. It also employs native speaking employees to take care of these markets.
In others including Benelux, Sweden, Norway, Finland, Italy, France, and Spain, Marc says customers are happy with English as a common language for customer service and website information, but the company does invest in providing local currency transactions since they have learned this lowers the barrier to customers spending with them.
For him, it's about figuring out what to invest in, when, to strengthen relationships with customers on the ground.
---
Succeed abroad learning community
Thank you to Marc for sharing some of your key learnings from MessyWeekend's story with us and welcome to the community.
This is the latest story in our series where 50+ top e-commerce professionals share their learnings on market expansion tactics, localisation and technology across markets with our learning community. Check out the full collection here for more tips.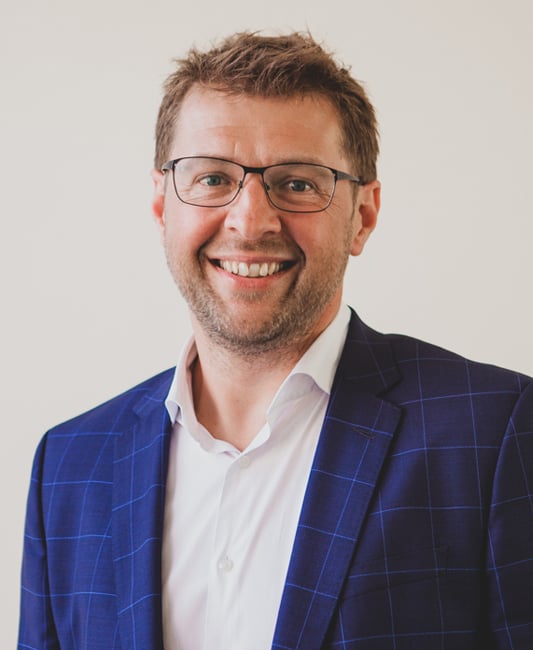 Max Riis Christensen
Max, the CEO at MakesYouLocal, specialises in cross-border e-commerce. His expertise encompasses building business cases, developing rollout strategies, and ensuring successful international launches. With a vast network and a track record with renowned companies, Max is instrumental in helping brands succeed abroad.