How Cellbes cultivates customer clubs to build local loyalty
Written by: Henrik Hansen
The world is moving fast these days and for ambitious e-commerce brands with big ambitions, building a loyal customer base has never been more important.
Cellbes is a Swedish fashion brand that started life as a mail order business founded by a husband and wife team. More than 70 years later the company is live in Norway, Denmark, Finland, Estonia, Latvia, Germany, Poland and the Czech Republic outside its home market with a turnover of more than 600m SEK.
In our latest Succeed Abroad community story, Cellbes E-commerce Manager Pia Adermalm talks about how the company uses technology and localisation tactics including customer clubs to evolve along with their customers, at home and abroad.
"Even though we have already made a commercial plan for the next year, it's not set in stone until the day we decide to implement it," - Pia Adermalm, Cellbes E-commerce Manager.
Technology: Customer clubs help Cellbes build loyalty
How are the most ambitious brands working on increasing the repurchase frequency of their target customers? One tactic Cellbes is actively working on to cement customer loyalty is the concept of a customer 'club'.
The idea is simply to create three categories of customers based on how much they spend and to essentially give them more benefits the more they buy on the website. Benefits might include free shipping for example with the idea that this will encourage them to buy more, more often.
Of course, simple solutions are often not so simple to set up and Pia says the clubs require a lot of upfront investment: taking a lot of digital actions on their website and creating technical integrations to make it work. But the investment is worth it.

The team has rolled out a successful pilot in its home market of Sweden and now plans to roll out country by country as it looks to deepen its relationship with customers on the ground.
Technology: Good data = good commercial decisions
In a fast-moving world, ambitious e-commerce companies need to figure out how to keep up with customer trends in real-time. Pia tells us that the team's process of constant data evaluation enables Cellbes to make the right decisions at the right time.
"We are a large organisation and we spend a lot of time on sales analysis and commercial actions. Which campaigns to run, when to run them, how they perform," she says. "We have a strong focus on sales. It takes a lot of time, but it should," says Pia.
While the team always has a plan, they are also ready to adapt it based on nuances in the data around their target audience's behaviour. The team works in blocks of several weeks and plans accordingly. If something is not working they can take action and make changes quickly.
"That's where we also have the opportunity to adapt to changing circumstances," says Pia. "Even though we have already made a commercial plan for the next year, it's not set in stone until the day we decide to implement it."
Localisation: Germany is a tough but rewarding market
Like many brands today, Cellbes is focusing on deepening its roots in markets where it is already present rather than prioritising opening new ones. For Cellbes, that includes Germany, the most recent market it went into.
As well as having its own website, Cellbes is live on Zalando there. Pia tells us the marketplace accounts for 11% of the total sales and Germany is its biggest market there.
The marketplace is a good fit because Cellbes' ideal customer profile is there and German customers are in general very loyal, meaning it is a good way to reach a lot of people simultaneously, which is obviously valuable for entering a new market.
While Zalando is a strong channel and a good entry point for the brand in a new market, Cellbes will now prioritise creating a strategy to build brand loyalty outside the marketplace and connect directly with local customers as it cements its position on the ground.
A modern growth story
Each company's international growth story is different and there is as much to learn from how teams think about internationalisation as there is from the tactics themselves.
Consensus across the board seems to be that Germany is tough but worth investing in getting right for ambitious European e-commerce brands.
Meanwhile, there is plenty to get inspired about by a 70+ year old brand building its modern growth journey on a mindset that enables the team to adjust campaigns in tune with changing customer needs and spend marketing budgets where it really matters.
Thank you, Pia, for sharing some of your key learnings from Cellbes' growth story with us and welcome to the community.
This is the latest story in our series where 50+ top e-commerce professionals share their learnings on market expansion tactics, localisation and technology across markets with our learning community. Check out the full collection for more tips.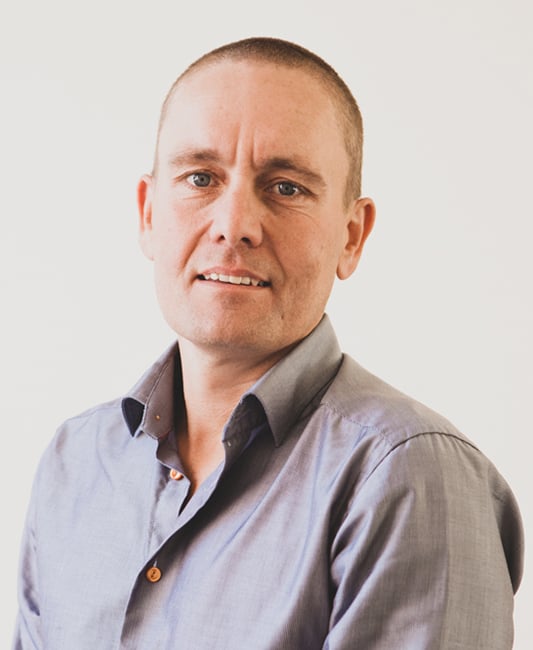 Henrik Hansen
Henrik is a seasoned expert in Nordic & European cross-border eCommerce. With two decades of international experience, he brings a deep understanding of cultural nuances to be aware of. His vision is to guide e-commerce companies in their international expansion, ensuring they thrive in the right markets.