Don't get stuck in the comparison swamp
Written by: Henrik Hansen


Jula is a 40 year old brand that started life on a Swedish farm and has carried everything from noodles to canons on its inventory list but today focuses on selling DIY and home improvement products.
The company has physical stores and webshops in Sweden, Norway, Finland and Poland, plus a webshop in Austria, which the company is using as a test market to smooth its entry into one of the most lucrative but complicated markets in Europe: Germany.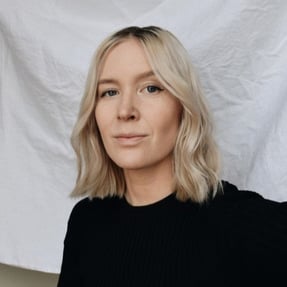 In the latest story in our Succeed Abroad series, e-commerce expansion lead Daniella Arvidsson shares her learnings on market expansion tactics, localisation and technology across markets with our learning community.

"It's important not to get stuck in the comparison swamp. The global market is unique in its own way," - Daniella Arvidsson, E-commerce Expansion Lead, Jula.
Expansion tactics: Learnings from Austria
For e-commerce brands looking to spread their footprint across Europe, Germany's size makes it a juicy target but, as we have talked about often in this series, it is one that is notoriously difficult to crack.
Daniella tells us Jula decided to enter Austria first and use learnings to pave the way for a smoother entry to Germany.
"There's a lot to learn, to be able to scale up and be more prepared to launch with quality in Germany. So it's kind of a two-step launch in the German market," she says.
The project ran alongside its launch in Finland but Jula used two different strategies since Austria was purely e-commerce and Finland was e-commerce plus stores. That required a totally different strategy and in Austria the focus was on heavy localisation, building their own channels and adapting to the local market.
Jula set up a team that specifically works on Austria and which will then also work on Germany. The line-up includes a German e-commerce specialist who is the store manager for e-commerce and who sits in Sweden. They also have a customer service specialist and an SEO specialist who only focuses on SEO for Germany and Austria.

"That becomes the hub. They are all local or native Germans. They have the knowledge and expertise. It's a privilege to have that," she says.
When it comes to localisation the devil really is in the detail and the team is already delivering value in areas like adapting activation and campaign content for local audiences.
While they are similar, there are big differences between the German and Austrian markets, especially when it comes to language, says Daniella.
She says Jula jumped 100 spots to seventh place on Google by changing the wording for a wheelbarrow - thanks to knowledge from the localisation team.

Localisation: Test, test, test, then scale
One of Daniella's biggest learnings is just this: spending time getting one word right can make a huge impact when it comes to connecting with customers. The team runs tests on prices, campaigns and marketing and is finding that even tiny adjustments can have a huge impact on sales.
"It's these small things, the local aspects - that you can tweak something and yet it has such a huge effect," she says. "The small things become the big things in the overall picture."
Once the team has run tests on a small scale it can scale up what works. While the results are exciting and of course, companies want to move as fast as possible, Daniella says it is important not to lose sight of the fact that getting localisation right takes time.
"One should not underestimate it," says Daniella. "It's difficult for the organisation when they want to establish a new market. They want it to skyrocket from day one. But you realise that these small improvements build something significant over time."
Since Austria is the company's first e-commerce-only market, there are challenges in integrating pure e-commerce processes into the larger machinery of the business. But Daniella says the team's entrepreneurial mentality of testing, scaling up and being very customer focused enables them to move fast.
"That's what you're passionate about and what you stand for with local adaptations," she says. "We have local people working on this. Without them, we wouldn't be where we are today with our expansion in Austria."

Expansion tactics: Don't compare too much

While companies learn a lot from each new market launch and there are a lot of transferable learnings, Daniella says you should not assume the same tactics will work in different countries.
Jula has started working on personalisation in Austria using on-site triggers, enabling them to identify and communicate with customers in a more personalised way. It's a service that they have only worked with in Austria but now they will try to implement it in Finland as well.
She says it will be interesting to see how it compares there but she knows it's not guaranteed to work.
"Sometimes, I think it's important not to get stuck in the comparison swamp," she says. "The global market is unique in its own way. Comparing what you've done with smart things in Finland with smart things in Austria may not say much."
---
Learnings from Jula's modern growth journey are that while you learn more from each new market you enter, even similar-looking markets have huge differences and getting it right on the ground is tough. Jula is finding success by investing heavily in local expertise and running micro tests in local markets before scaling up but it is clearer than ever that true localisation takes time.
Thank you to Daniella for sharing some of your key learnings from Jula's story with us and welcome to the community.
This is the latest story in our series where 50+ top e-commerce professionals share their learnings on market expansion tactics, localisation and technology across markets with our learning community. Check out the full collection for more tips.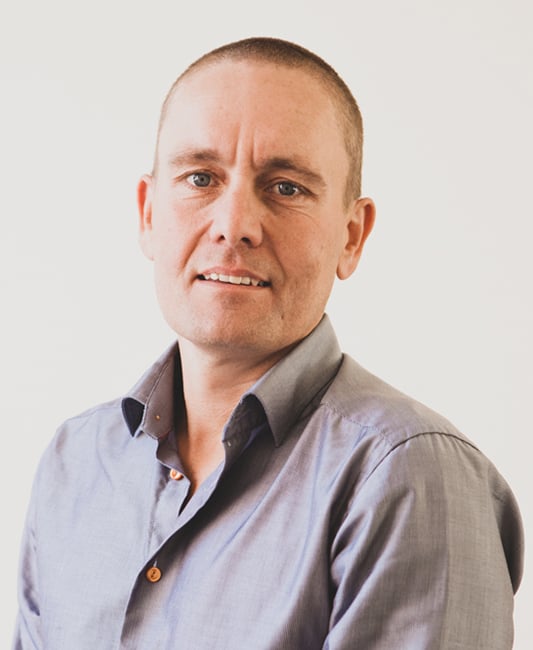 Henrik Hansen
Henrik is a seasoned expert in Nordic & European cross-border eCommerce. With two decades of international experience, he brings a deep understanding of cultural nuances to be aware of. His vision is to guide e-commerce companies in their international expansion, ensuring they thrive in the right markets.