It's a known fact to everyone in the e-commerce industry that Amazon is a dominant player in the international e-commerce landscape. And not just in the US, UK, Germany, France, Spain and Italy, but also in the markets where they don't have a localised website. This is definitely true in the Nordic countries – Denmark, Sweden, Norway and Finland – where Amazon is in the top 5 of most used webshops.
At MakesYouLocal, we strive to be the best at crossborder e-commerce and today this means to understand how you as a webshop can benefit from Amazon. Over the last months we have built up our competences in this area and we are confident that we now can advise on Amazon Marketplace strategy, Amazon setup process as well as handling the account on behalf of our customers.
Understand your opportunities
Don't hesitate to call us to get a better understanding of Amazon and how your business can sell on Amazon. If we see opportunities for your webshop and products to achieve results, a natural next step would be to analyse, more in detail, the competitive situation on Amazon for your products.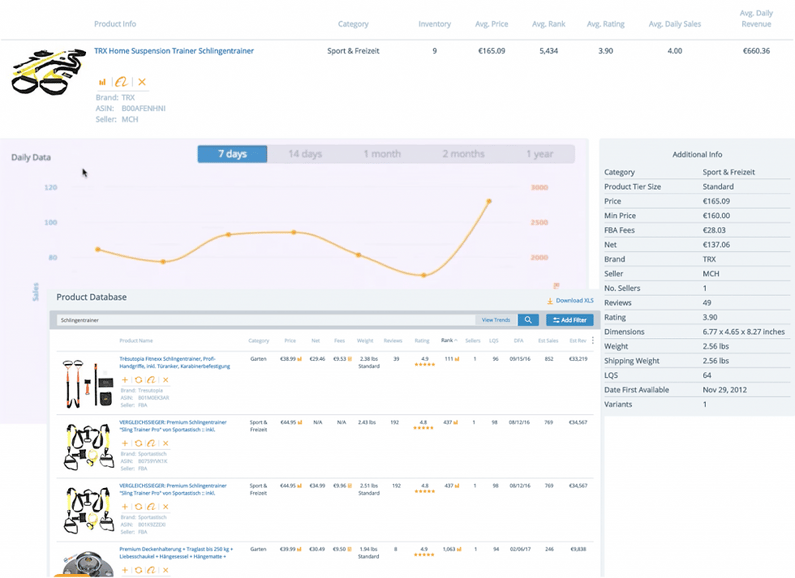 We have access to tools and processes that give you insights into price levels, competitors and sales estimates – a product we call an Amazon Market Scan. This is an important tool that provides the insights needed to determine the potential for your business.
Contact us to learn more
If you are interested in learning more about our Amazon Market scan or about the other Amazon services we offer, please call Søren or one of our other Amazon specialists.
Contact us here or call +45 69 91 80 06.