How customers help Gents crack local markets
Written by: Henrik Hansen
Gents is the leading online retailer of male grooming products in Scandinavia, shipping accessories, beard and skin care products worldwide with local sites in Germany, Sweden, Norway and Denmark. Reporting annual growth of 35% and more than 100k website visitors every month, Gents looks to be well on its way towards its vision of becoming number one in the world.
Yet the tactics that have unlocked new markets Gents has entered outside its home market of Sweden have been very different, ranging from setting up customer boards in Norway to experiments with localised video and product samples in Germany. While you can of course have a kind of playbook for opening new markets, it's more about having a mindset ready to invest time and resources in finding out what it takes to make local customers tick, according to marketing director Sofie Okstad.
In our latest Succeed Abroad story series, Sofie shares some of the expansion and localisation tactics that enable Gents to maintain the feeling of a premium brand without making compromises as it expands internationally.
"You can't get to know your target audience by sitting in Sweden. Go there, feel the pulse and talk to people," - Sofie Okstad, Gents marketing director.
Localisation: You can't get to know Norway sitting at home in Sweden
For brands obsessed with delivering the same quality in new markets as they do at home, there are simply no shortcuts when it comes to localisation. Truly understanding local shopping culture will enable you to build strong connections with target audience and spend marketing budget more effectively, says Sofie.
Translations are one of the most time-consuming aspects of internationalisation at Gents, which has a living inventory of 4k products, 1k texts and categories that need to stay up to date in real time.
With personal grooming products ranging from beard wax and razor blades to toothpaste, for Gents translation is as much about understanding local culture as it is about pure language.
"A product called something in Sweden can be translated to something completely crazy in German," says Sofie: "it simply takes more time than you ever expect to get to know a local audience."
"You can't get to know the target audience by sitting in Sweden. You have to go there, feel the pulse, and talk to people. "
"Understand how they shop, what is important to them, how they respond to TV commercials or advertising in general. How they consume. It's very different," she says.
For example, the team has noticed Swedes do a lot of shopping during working hours while Germans definitely do not. In Germany they shop in the morning and then in the evening. That means you can pause the marketing in Germany during certain times and not invest money there.
"You have to learn cultural differences," says Sofie.
Expansion tactics: How engaged customer boards unlocked Norway for Gents
It seems like the more markets you enter, the more you learn that each is different. While localising its products for the Danish market included on-location shoots that would make images more 'relatable' to Danish customers, in Norway it involved recruiting customer 'boards'.
Here, Gents created a board with Norwegian customers who applied to help the company improve its offering on the ground. They meet four times a year to discuss topics including what's happening in the market, how they perceive the brand and how its communications are received.
The board includes customers ranging from 27 to 55 in age and reflects Gents customer personas. The customers receive a gift card but according to Sofie they are primarily motivated by helping to develop a brand they are engaged with.
"We were in Oslo about a month ago and had really good discussions and ideas. They provided us with their contacts and they keep sending me different ideas about what we should explore and who we should contact. It's really fun," says Sofie.
Localisation: 3 tactics that made Germany one of Gents' fastest-growing markets

Germany is now starting to surpass Denmark for Gents and the company is having a fantastic year there. Yet finding the 'click' is the result of having an experimental growth mindset and investing time in finding the tactics that work for customers in this specific market, says Sofie. Here are three things that worked for them:
Using samples upsell popular local products
Gents heavily promoted products that the team noticed are unique in Germany, enticing customers with the offer of a cheap product sample - something Sofie says nobody else is doing on the ground. She says customers who try a sample, for a price of around 35 SEK, typically come back and purchase the full-sized product.
Experimenting with discounts
Another tactic Sofie identifies as successful in helping Gents in Germany is discounts. This time, the team tried something different at the checkout: giving new customers a one-day 10% discount.
Creating German language videos to showcase expertise


Gents launched on Amazon.de to establish credibility for its brands. This helped drive early traffic but Facebook is where Gents is gaining traction building its brand. The team made several videos in German to showcase their experts and products. This has also boosted its rankings on Google, which is Gents' best source since it sells products that many people search for and the brand is now ranking highly.
It's not all straightforward of course and Sofie says competing with Amazon's shipping options is one of the biggest challenges in the German market. The team went through a big evaluation of their local website, optimising shipping methods and is considering a brick and mortar shop to complement its online presence.
Early growth is, however, very promising and Sofie says their journey is only just beginning.
That's all we had time for this time around, stay tuned for more learnings from the expansion stores of fast-moving companies like Gents, coming soon.
No short-cuts in localisation
Any ambitious company looking to move into new markets needs to find a balance between optimising its processes and investing in what matters. Speaking to Sofie it's clear, however, that there are no shortcuts for brands looking to build meaningful relationships with local customers.

While Gents' tactics include customer boards, local language video and experimental discounts, the red thread pulling them together across different markets is the team's experimental mindset and belief that investing in true localisation up-front will pave the way for strong long term growth ahead.
Thank you to Sofie for sharing some of your key learnings from Gents' growth story with us and welcome to the community!
This is the latest story in our series where 50+ top e-commerce professionals share their learnings on market expansion tactics, localisation and technology across markets with our learning community. Check out the full collection (HERE) for more tips.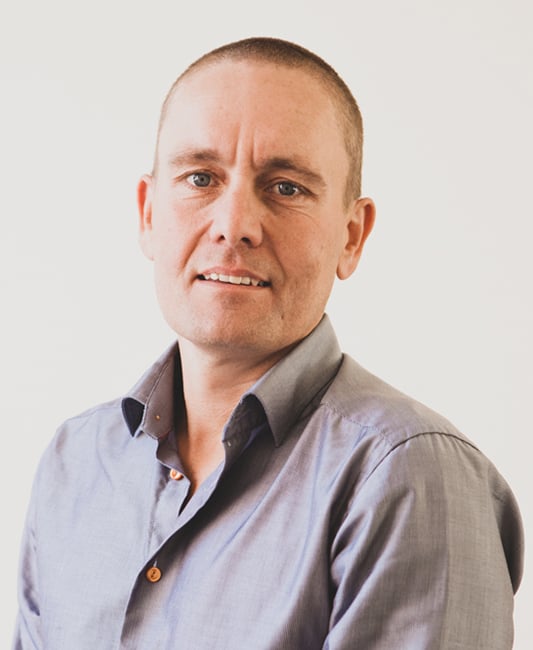 Henrik Hansen
Henrik is a seasoned expert in Nordic & European cross-border eCommerce. With two decades of international experience, he brings a deep understanding of cultural nuances to be aware of. His vision is to guide e-commerce companies in their international expansion, ensuring they thrive in the right markets.