Yesterday evening I returned from Webwinkel Vakdagen 2012 in the Netherlands. Actually a great conference, 8000 visitors could listen to more than 100 seminars and a lot of exhibitors.
The Dutch people are not that different from us in the Nordic countries. They are more a fashion country than a clothing country (Germany is a clothing country), their holiday habits are not that different from how we think and they party exactly the way we prefer. This tradeshow included a party for all the exhibitors with free drinks…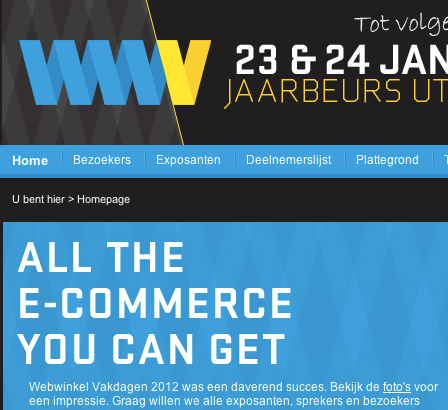 I think a Nordic web shop would have a better chance of succeeding in the Netherlands than in Germany. If your products, style and market approach are successful in one of the Nordic countries, there is a good chance that Dutch people would like it as well.
Then it of course still require a strong USP (Unique Selling Proposition) and a willingness to invest in marketing, to be successful. But this goes without saying for all markets.
If you wan't to know more about the Dutch market we can do a market scan with focus on your exact industry, read more about market scans here.