Is your company finally on top of the e-business challenge? Well, you better enjoy as a lot of things will change in the near future, very fast. Prepare for a tough race against time, your competitors and new emerging companies that we have probably never heard of by now.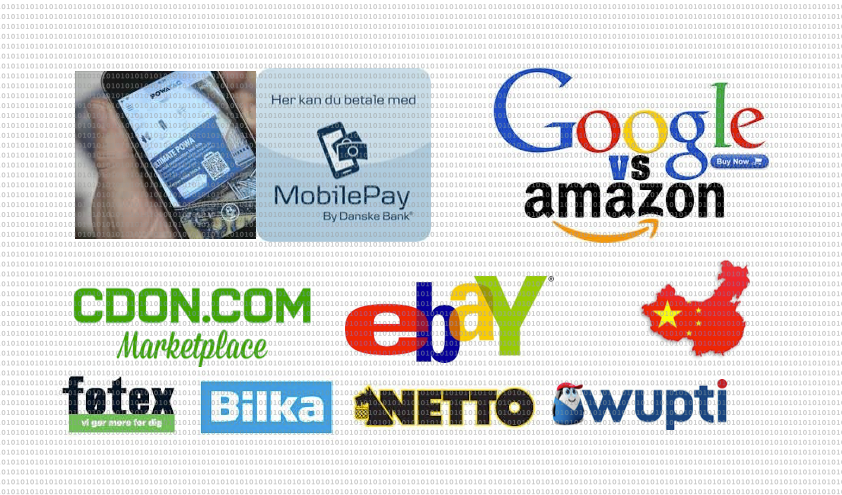 Just take a look at the news over the last few weeks:
Google should be very close to launching 'Buy'-buttons inside the search results pages. They take up a direct battle with for example Amazon/eBay, where the users increasingly go directly to research and buy products without visiting Google first.

In the Nordics CDON.com activates a huge customer database by setting up their CDON Marketplace.

And looking to China, the e-business market is now among the largest in the world – helped by a growing number of middle-income and wealthy consumers and a very attractive shipping cost of no more than around 1$.

The successful Danish mobile payment App, MobilePay, will later this year launch integration to PowaTag. This partnership will enable one click/finger touch checkout on the phone for its 2,2 mio. users (half the adult Danish population), as payment info, name, address etc. will be automatically stored once for all.

At the e-commerce conference in Gothenburg, Scandinavian E-Business Camp, a dramatic video-intro states: Go omni-channel or die!

And earlier this week leading Danish retailer, Dansk Supermarked, aquired the dominant 'pure player', Wupti.com, taking a huge step in their omni-channel-strategy.
On top of all this, we already face the challenge of managing the vast amount of data about customers, markets, target groups, sales details etc. which is crucial to master, if we want to have a profitable business in the future. Especially here, we'll have to look out for brand new companies who are technically more advanced than most traditional businesses are. Take a look at the sharing economy and companies like Uber and Airbnb, who are disrupting the taxi and accomodation businesses.
There will be an ever increasing number of challenges, and it will be extremely important to take bolder and faster decisions than ever. Simply because the threats to your business will emerge from all kinds of unexpected places and angles.
Googles Buy button, the market places increasing importance, MobilePays one-click-shopping, and increasing omni-channel dependence are all important changes of the e-business landscape, that you need to be prepared for and choose the right path to win!