When you start selling in a new country it is not the payment method, the trust mark or a specific way of shipping your products, that will win the customers for you.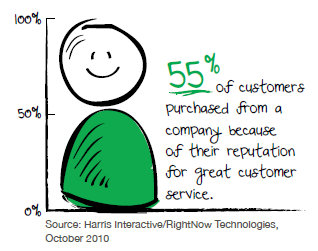 The visitors in your shop will buy if they find your trustworthy. One of the best ways of building trust is availability both in language and contact options.
We always recommend customers to use our native speaking customer service agents or hire local native speaking customer service agents to help them.
Having customer service placed in the country you sell in, gives several advantages:
A local person can establish a friendly relation with your new customers and this relation will be projected to your company

Important discussions will not be "lost in translation" and lead to frustrated customers

The people in the country can understand and share insights from the customer dialogue with your marketing people

You will have local people available to do minor translations and localisation in line with expectations in the country
All these positive effects will help you get a foot in the door in the new country. It will help improving all key parameters like conversion rate, returning customers and web shop reputation.
We have also seen the opposite strategy used. It is hard to build a positive relation with customers when language and cultural borders are crossed. Customers get more tense and defensive and in some way the customer service agents do as well. The web shops also loose the local touch and marketing messages are ineffective. Very often it turns out being a bad strategy not using local people.
Will it be expensive to use local people?
If you hire your own local people in can be expensive, often you don't have exact the amount of work matching 1 or 2 people. You also have a whole other set of problems when they are on vacation or call in sick.
We recommend using a service like ours where customer service will be a variable and scalable cost. If you need help to answer 10 calls and 10 e-mails per day this is what you pay for, if it is 100 then we handle that as well. We can scale our service up and down following the activity in your web shop. At the same time we make sure there is a back up when your dedicated person are on vacation or we need an extra pair of hands because your shop is very successful.
Our conclusion is that using local people is a little more expensive, but given all the advantages mentioned above, it is an investment you have to do to get a successful start in a new market.
Use us for local customer service, get all the advantages at a variable cost.