During the last months I have looked through 5 or 6 reviews of German versions of Danish web shops. None of them meet the expectations of the German online shopper in the first (or second) version.
What is wrong with the German online shopper?
Several things actually and I will get back to them later on. But the first and most important thing I have realized is that web shops expanding into new countries cant take decisions based in their existing experience alone.
You might think this "goes without saying" and so did I, until I overheard a discussion between 20 Swedish web shop owners discussing the need of accepting Dankort as Payment method in Denmark.
Dankort is used for 80% of all online payments in Denmark and no Dane would open a webshop without accepting the payment method. Never the less, these 20 Swedes came to the conclusion that since the Dankort was co-branded as a Visa card, the Dankort was not needed.
They used their logic based on all the e-commerce experience they had (from Sweden) and came to the wrong conclusion. You always need input from persons living in the country you are targeting.
This also means that the problems we have with the German online shopper also appears in different versions for each country.
The typical mistakes when web shops launch in Germany
Germany is a huge country and this also means that the German people are less international than a person from Denmark or another smaller country. Not in any negative way, but Germans are used to solutions tailored to them and their culture. Launching a 80% localized Web shop will do no good.
Typical mistakes
• Only 25% of Germans wants to pay with Credit cards. You also need Sufortüberweisung, Paypal and Invoice.
• Legal stuff is critical. In Germany you will be fined 1500€ direct, if you don't follow German law.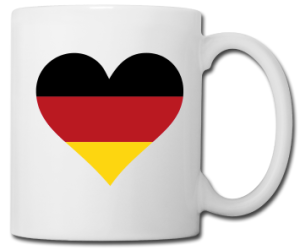 • Do the translation probably using a grammatical correct language.
• Local phone and address is an important trust mark.
• Showing your hard earned Swedish trust mark on your German web shop won't help you, you need to get a German trust mark.
It is possible….
When you look at the size of the market it is a huge opportunity, but you have to accept the fact that it requires a good starting point, to be successfull in a market with more than 100.000 web shops….and maybe one or two selling products similar to those you sell?