When we shop online for ourselves, we expect a seamless and convenient experience. We expect advanced search functionalities on the website and instant answers to questions we might have. Payment should of course also be with our preferred method and the same goes for the delivery.
These are the exact same requirements we start to have when we shop as BtB customers. First of all because we have learned through our BtC shopping that it is possible, but also because some of the smartest BtB vendors have seen the opportunity and are showing us the way.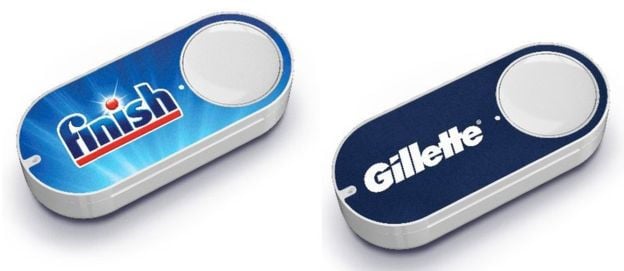 Perfect for BtB e-commerce
BtC features are relevant in BtB e-commerce
The dash buttons developed by Amazon is a great example of a BtC feature that might be even better in the BtB world. Picking up a box of dishwasher detergent in the supermarket on your daily visit is easy and it is a minor problem if you run out. But if you need a pallet of card board boxes for your business every 4 to 6 weeks to ship out products, it makes even more sense to use a dash button. Setting up an agreement with the vendor about price and delivery time and your warehouse employees can just hit the button when the pallet is almost empty. No administration and the person using the boxes is in control.
To get to the final round requires an online presence
When companies look for new vendors the search starts online and after some research they choose 3-5 potential businesses to consider. As a minimum your online presence has to be convincing enough to qualify your business for further evaluation. What is required to convince the purchaser is different from industry to industry and also from purchaser to purchaser. But making sure you are found online on the right search terms, offering relevant landing pages that builds trust and show a clear and convenient next step, will be vital for success.
According to Forrester, 59% of BtB buyers prefer to do research online instead of interacting with a sales rep. The sales rep's are often pushing a sales agenda (this months campaign, the new product release etc.) and they often don't have the specialist knowledge needed, to solve the potential customers specific problem.
Look at the potential from the buying side
The trick is to be able to look at your business from the buying side. What options would the new generation of online buyers like to have, when they are looking for products like those you sell? Is it a dash button with fast and seamless ordering, is it an online database with access to all the spare parts, is it the option to initiate a chat dialogue with a product specialist or is it just to pay by invoice instead of credit card?
Spend some time talking with existing and potential clients to understand what could make their world easier. Look at competitors and in other industries for inspiration and remember, that the right solution for you might not be invented yet.
Being online as a BtB makes new markets much easier
The revolution we will see in BtB purchasing is happening in all countries. Offering a strong online presence will open your business to new clients from the neighboring countries – and not offering a strong online presence, might motivate your existing clients to try other vendors from abroad. As well as in BtC e-commerce international transactions will increase because we are getting more experienced with e-commerce and understand the upsides of broadening our search. As sellers we also understand how technology is making it easier to offer our service outside our home market.
At MakesYouLocal we have worked with cross border e-commerce since 2010 and we can assist in developing the approach to e-commerce for your business, as well as help you execute the strategy online.